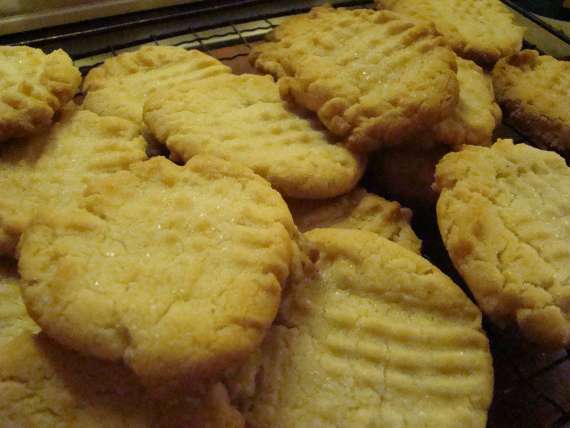 Submitted by ukyankee on 25 May, 2011 - 13:58
Description:
Crispy yet moist and tasty, bring these to the office just to see the expressions on their faces after you tell them what's in them, but don't tell until after they've tried them! These are our family's favourite cookie and so easy to make with the kids.
Notes:
Highly recommended to at least double this recipe, they don't last long.
Instructions:
Preheat oven to 175 Celsius. Combine the mayonnaise, vanilla and sugar. Add the flour, baking soda and salt, stirring until thoroughly mixed.
Drop teaspoonfuls of dough on a baking sheet. With a fork, press each cookie gently in cross directions and sprinkle with sugar.
Bake for 8-10 minutes or until the cookie edges just start to brown. Remove from sheet and allow to cool.
Source:
Passed via family from the late 80's