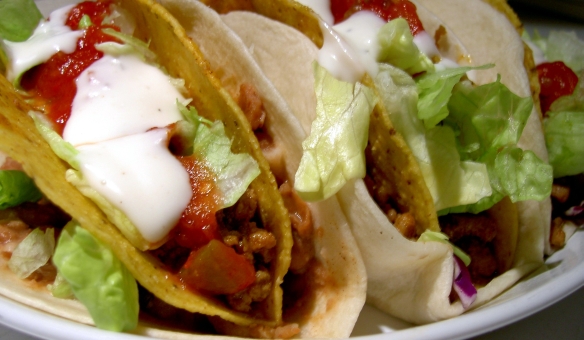 Submitted by ukyankee on 24 August, 2012 - 17:24
Description:
An easy way to get tastier homemade tacos. The filling makes the difference.
Ingredients:
1⁄2 package
taco seasoning (Old El Paso or Discovery)
100 grams
tomato paste (aka Tomato Puree, 100g is normally a tube)
Instructions:
Ignore the instructions on the seasoning mix packet.
Brown the beef mince, add chopped onion if desired. When mince is browned, stir in approximately half of the seasoning packet and the tomato puree. The result is closer to the beef filling you would get at a Taco Johns in the USA.