Published: 24 September 2012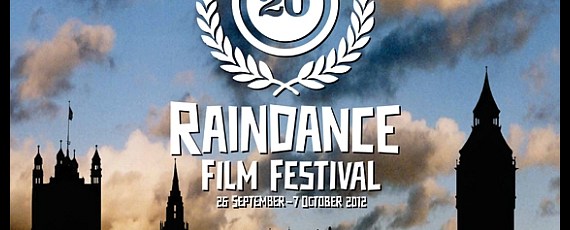 The Raindance Film Festival, Europe's leading independent film festival and the only such event in the UK at which films can gain Oscar nominations, returns to London between the 26th September and 7th October!
This year the festival is screening over 100 features and 140 short films, including over 40 films from the USA! Of those 40 films, 20 shorts are up for the prestigious 'Film of the Festival' award, which gains the winning film automatic entry to 2013 Oscar for Short Film nominations. They are also running a separate North American Indies strand to showcase the independent filmmaking talent coming out of North America.
American films at the festival this year include Cinema Six, a hilarious comedy about two immature friends working together a cinema; Dark Hearts, a dangerous, passionate feature nominated for a 'Best International Feature' award and the documentary Jason Becker: Not Dead Yet, a tear-jerking rollercoaster ride of a film about rockstar Jason Becker, who contracted ALS 20 years ago – and outlived his 5-year life expectancy, continuing to make music using the only bit of his body he can still move: his chin.
We are also featuring a Trent Harris retrospective, with the man himself being present at the festival to see the screenings of two of his films: The Beaver Trilogy and Rubin and Ed.
The festival is a fantastic opportunity to come and see some of the best American independent filmmakers in action, and catch the newest indie flicks before they are snatched up distributors. It's also a great opportunity to learn about filmmaking, with over 30 special events taking place including talks, workshops, Q&As and live performances.
Come support the best of independent film.
20th RAINDANCE FILM FESTIVAL SEPT 26 - OCT 07, 2012
RAINDANCE FILM CENTRE
10 CRAVEN STREET
LONDON WC2N 5PE
TEL +44 (0)20 7287 3833
http://www.raindance.co.uk
http://www.twitter.com/Raindance